Looking for your business family?
– The OT Business Mastermind

The 12-month mentoring program to
grow your business skills, reach your goals, and increase your impact.

Private growth-oriented community

Accountability and Support
Access to business expertise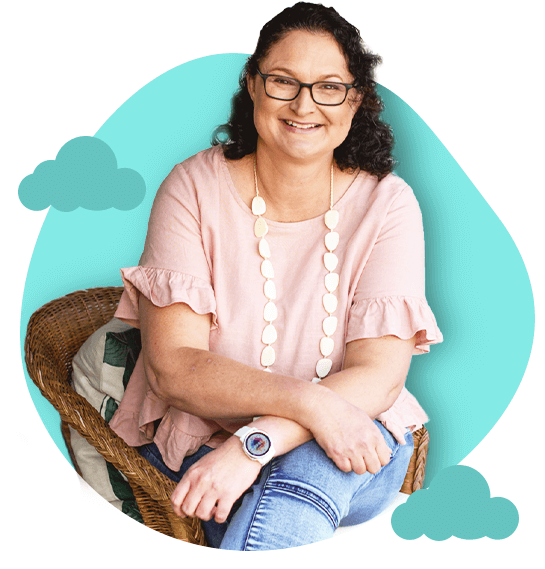 Business is filled with uncertainty. What do I prioritise? Where do I need to be spending my time and money? Should I hire someone? How do I find the right person?
Is all this hard work worth it?
Hi, I'm Deb Hopper, practicing paediatric OT of 25+ years.
These are the questions I found the answers to over the last 25 years. Yes business is uncertain, but good guidance can go a long way to avoiding the pitfalls.
I'm a practicing OT with multiple team members, who feels confident about her business, and gets to attend every school function that her two boys invite her to. There are so many skills I have had to learn along the way: business, organisation, and leadership so I could have it all: impact in my community, a profitable business, and time with my #1 value: my family.
If you're feeling uncertain or overwhelmed as you navigate your business, it would be my honour to guide you on your journey.
I understand that there's more to you than work and I want to help you have it all. I work with you not just as an OT and a business owner, but also as everything else that you are: a parent, a partner, a person who has (or wants) a life outside of your business.
In the OT Business Mastermind I guide Occupational Therapists like you through the ups and downs of business growth by teaching them the lessons I've learned on this journey, with bespoke advice for your situation.
If you're an OT business owner with a team (or about to get one), and have a mission to help others while still living your life, the Mastermind is the place to unlock your full potential. 
Focus
Even when life gets busy, you'll still be moving towards your goals. We build systems and support around you to help you focus. We help identify the business of your dreams, plan out your journey, and keep you on track when distractions appear.

Simplify
It's easy for business to get away from you – the to-do list becomes endless and overwhelm sets in. We banish uncertainty and overwhelm with clear vision-building and goal setting. You'll be able to set up the systems that work to simplify your business and free up your time.
Grow
You know there are business skills you need in order to succeed, but they don't teach you those at university! Whatever you're struggling with, I guarantee I've got a resource to help you: finances & profitability, hiring & managing a team, and much much more.

You wish you could help more clients, but you're at capacity. You know you need to grow, but you're not sure about how. Maybe you've hired people already but you're struggling to stay profitable. You're ready to try something new to help you grow.
You're feeling:
Tired of having to figure out everything yourself

Unsure about how to best develop your team and grow your business

Lonely because the people around you don't understand your experience as an OT business owner

Ready to take action and make a change
What you want is:
Good people to share your business highs and lows with

Guidance on how to navigate the challenges of hiring and managing a team

Help with setting goals that will move you and your business forward

To hang out with and support other OT business owners, and be supported in return.

To make your business the profitable, enjoyable and impactful enterprise you know it can be
Get the support you need to level up your business with the OT Business Mastermind: a private community of OT business owners who are guided by me to achieve their dreams. Access is by application or invitation only – if you are interested, please contact me below to request more information.