The Kids OT POD
– Group Supervision and Mentoring

Become part of a paediatric OT community,
be supported, and level up professionally.
Why Join The Kids OT POD?
Learn new skills and develop as an OT
Your annual CPD points sorted

Connect with a community of peers 

Sounding board for your tricky cases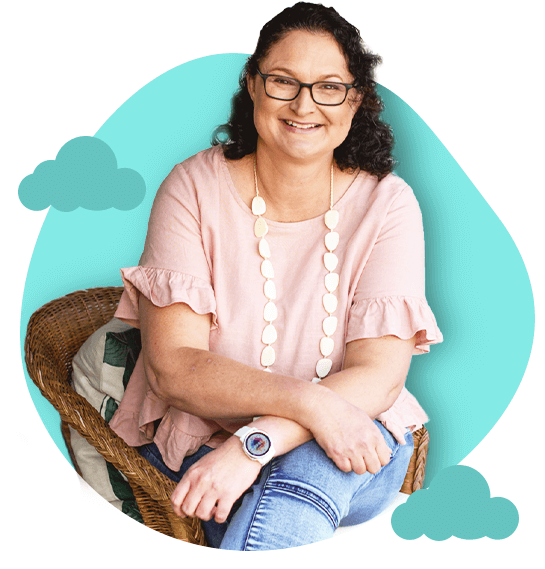 Do you feel isolated working as a paediatric OT and wish you had a professional sounding board? Or maybe you're feeling overwhelmed by the massive workload?
I've been there, done that. I understand.
Hi, I'm Deb Hopper, practicing paediatric OT of 25+ years.
Working as a paediatric OT can be a lonely journey. Helping clients takes up most of your time and you're struggling to clock up your hours for Continuous Professional Development (CPD).
Wouldn't it be great if you could join a supportive paediatric OT community where you can ask questions and learn new skills to help you build your OT practice? The Kids OT POD Group Supervision does exactly that.
Become the Best OT You Can Be
Building confidence is an ongoing challenge for most paediatric occupational therapists. I will help you reduce the debilitating imposter syndrome so you can grow into OT 2.0, the best version of yourself.
Regular self-care challenges have been designed to ensure you look after yourself so you can support your clients. It also means you'll be more available for your family as you achieve a healthier work-life balance. Trust me, it really is possible!
Make the monumental shift from surviving to thriving so you can continue enjoying your work as a paediatric OT and help as many clients as possible. Burnout is a genuine threat which can be avoided with the right guidance and professional support.
What's Included in The Kids OT POD?
There are 3 Pillars to the Kids OT Pod
1. Education:  Get help on what you need, when you need it! We offer a library of resources for you to dip into as needed, covering the most commonly encountered clinical issues your clients face: sensory regulation, anxiety, toileting, and more. Additionally, each month we cover a different theme as part of our live calls. Whether it's goal setting, fussy eating, or something else requested by you, there's always going to be a helpful tidbit or two in these calls. We also bring in expert guest speakers, so you're learning from the best.
2. Self Care:  One week each month is dedicated to self-care, serving as your monthly reminder to check in with yourself and make sure you are serving you too. You'll also get access to great resources like the Paed OT Survival Guide & the 30 Day Self-Care Challenge.
3. Support:  The best part of the Kids OT Pod is the community: we have an incredibly supportive, accepting Facebook group where you can connect with fellow paed OT's across Australia. You'll also have a sounding board twice a month to run your tricky situations past an experienced OT who has been there, done that. These Q&A sessions are also great times to connect with each other – we have members that have been with us for years!
PLUS:
Kickstart Project:
Get your CPD off to the right start with your 90 Day Plan for Success, as well as Productivity Tips to ensure you're making the most of the POD and staying on top of your CPD.
PLUS PLUS:
Archive of Over 50 Training Videos
All topics we have ever covered in the Pod are recorded and in our archives for you to look up. Easily searchable by keyword, you'll be able to find advice on whatever you need help with.

Get ahead of your Annual CPD
Have no trouble meeting AHPRA requirements and keeping your OT registration up-to-date!

Monthly group supervision
Interactive hours to troubleshoot client problems together, AND it counts towards your CPD.
Experienced Guest Speakers
Stay fresh with the most up-to-date techniques and exciting industry developments.
Real-world troubleshooting
Get your tricky questions answered by our long-practicing OTs

Online learning at your own pace
Access to swipe files, mini courses, and live trainings at your leisure
24/7 Resource Library
Over 50 training videos on everything a paed OT needs to know

A Community of OTs helping OTs
Lend your voice to, and be supported in, our exclusive FB community.
Lots and
Lots of Fun
Like a pod of dolphins, it's fun to learn together!
A new level of OT skill is waiting for you.
Join the Kids OT POD today!
$127 MONTHLY
$127 per month,
on an ongoing basis
$1270 ANNUAL
Pay for the year and
get 2 months free!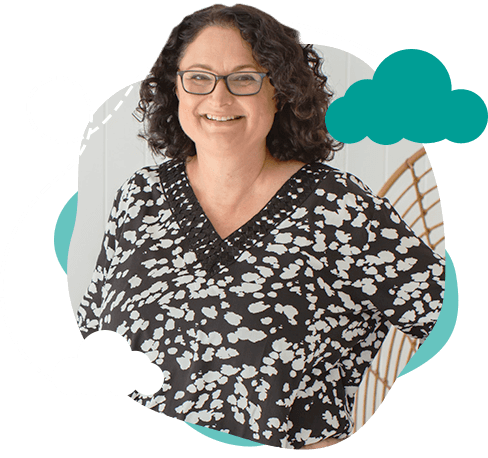 Hi, I'm Deb Hopper, The OT Mentor; a seasoned occupational therapist with 25 years experience, providing mentorship and guidance to occupational therapists and allied health assistants at every stage of their career, from students and new graduates to accomplished practitioners.


A new level of OT skill is waiting for you.
Join the Kids OT POD today!
$127 MONTHLY
$127 per month,
on an ongoing basis
$1270 ANNUAL
Pay for the year and
get 2 months free!
Hear from Happy Paediatric OTs
I couldn't have been luckier in finding and joining The Kids OT POD when I did. Deb and my Kids' OT POD team have helped me feel confident in what I'm doing and achieving that elusive work-life balance!
– RB
Occupational Therapist, Tasmania
I'm so glad I found this! As a new graduate, I've been looking for support the past few months as my service can't recruit a senior OT.
– AR
Occupational Therapist, NSW
I have found the Kids OT Pod to be the best and most helpful professional online development program. It has helped me build my confidence and provide up-to-date knowledge to help me get back into the profession after being out of the field for over 15 years. Deb has a wealth of knowledge and offers awesome support. I love that I can continue to learn at my own pace and the support from the zoom catch-ups with Deb and other OTs is fantastic, as you can discuss difficult cases and get new ideas and help. I would recommend the Kids OT Pod to anyone working in the paediatric OT field. It's especially awesome for new grads, solo OTs and people like me, wanting to get back into the profession again.
Thanks Deb for all that you do, it is so helpful !!!!
– Anonymous
Occupational Therapist, Melbourne
Q: When is the start date?
The Kids OT Pod is open to join at anytime, and the best time to start your growth journey is now.
"The best time to plant a tree is 20 years ago. The second best time is today."
Q: Are the lessons live or pre-recorded?
There's a library of recorded clinical trainings on different topics. A mini course of specific topic is pre-recorded.
Q: Are there live calls? What if I miss any of the calls?
There are at least 2 live calls monthly. The schedule of calls are plotted at least 3 months in advance for your personal scheduling.
The calls are recorded so you can listen/watch the recording once it's added into the portal usually within 24 business hours after the live session.
Q: What if I want to cancel my membership?
For monthly memberships, just give us 30-days notice and we can off board you the day before your renewal date.
For annual memberships, – just give us 30 days notice and we can cancel your annual membership on the day before your annual renewal.
Reach out to help@lifeskills4kids.com.au for guidance in this instance.